Maybe you want to start a business.
Maybe you want to change careers.
Maybe you want to get fit, or
Gain a new path, or in some way take your life in a new direction….
To do that…, sometimes all you need is a little push,.. a little nudge.
A little burst of motivation and inspiration.
Hi friends,
True wellness lies in much more than just earning wealth. Wellness is all about finding the right balance between physical, mental, social and financial health.
In the pandemic, Immunity and wellness have gained significant importance in our life, leading to healthier habits and lifestyles.
Now people are about to start a campaign "the get well-thy", which will enable us to understand the wellness status and to work towards enhancing our physical and mental health.
In fact, 2020 has left a feeling of helplessness, powerless and nothing from health to finance seemed to be under control. Each day was marked by anxiety and social isolation of lockdown.
It is true that proper exercise, relaxation and recreation were sacrificed. Despite adequate awareness, people were unable to do the things to work out a meaningful life.
Body…
A vast majority of people expressed a wish and follow a fitness regimen and keep their body fit, however, not everyone was able to act upon it.
Beside lack of motivation and facilities, lack of time and burden of other responsibilities are the reasons they are unable to follow exercise routine.
Since diet and exercise are the pillars of physical fitness, working on these two will increase our wellbeing.
staying fit is more important now, because lifestyle disease like diabetes increase the risk of covid.
Mind
Mental health is the second important component of wellness, it is true that a happy mind is necessary to achieve our goal, related to healthy eating and exercising. there is a high level of awareness about the ways to cope with stress. We can have guided lesson on meditation and breathing technique to improve mental health.
But I think 2021 may still be the time of Pandemic. In our campaign to wellness, I have already published various blogs on Yoga, healthy eating habits and proper exercise.
In the current circumstances, people still feel uncomfortable to visit outdoor for morning walk and exercise.
Today I am going to discuss about Pilates, which can be performed indoor and is one of the best ways to get fit.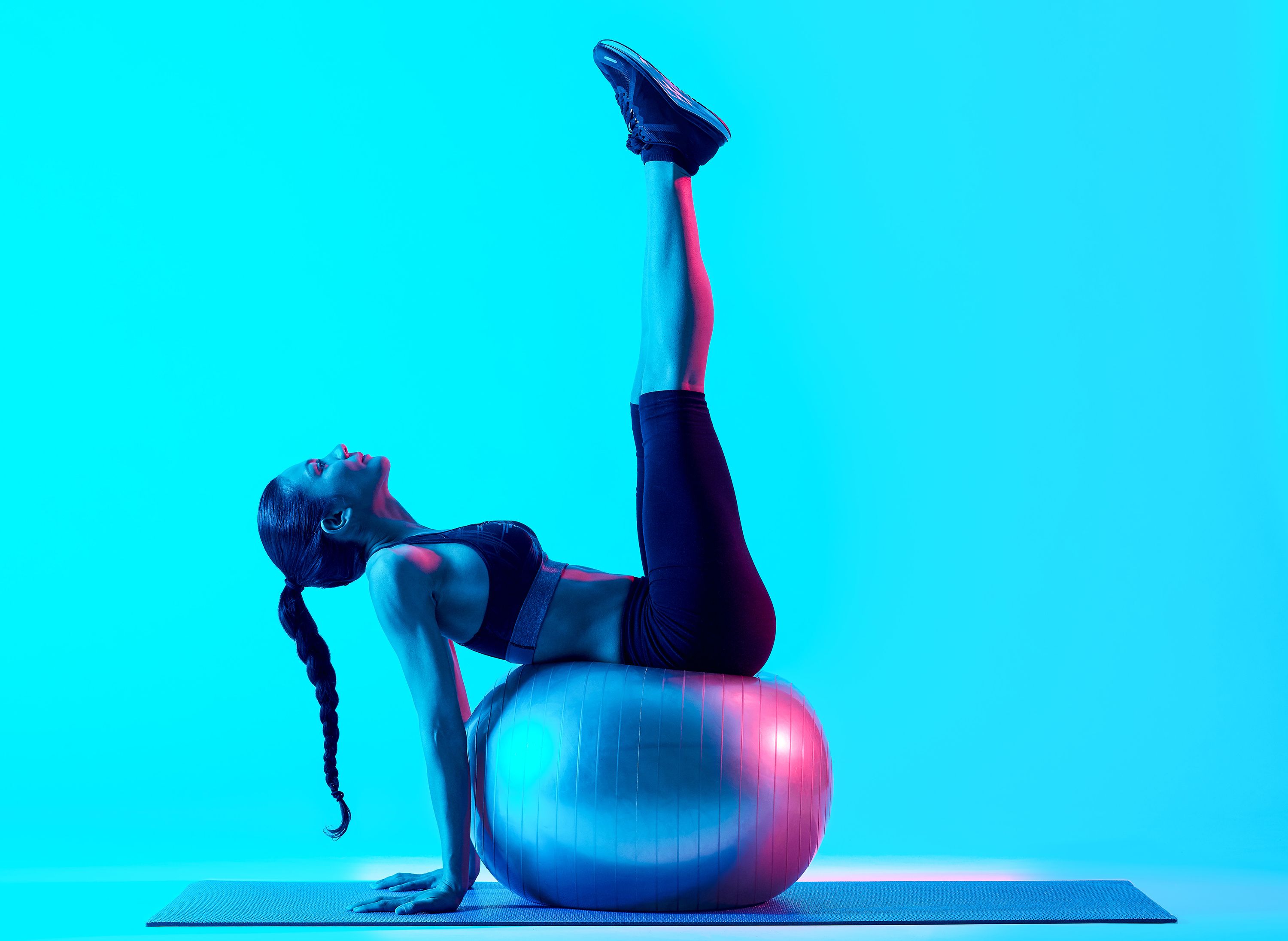 What is Pilate ?
Pilates is a method of exercise that consists of low-impact flexibility and muscular strength and endurance movements. Pilates emphasizes proper postural alignment, core strength and muscle balance. Pilates is named for its creator, Joseph Pilates, who developed the exercises in the 1920s.
How is Pilates different than yoga?
Pilates uses fewer, more precise movements in order to achieve the Pilates principles: correct alignment, centering, concentration, control, precision, breathing, and flow.
Joseph believed that mental and physical health were essential to one another, creating a method of total body conditioning.
Pilates exercises are a lot more intense and results may be noticed much quicker than yoga.
One of the main differences between yoga and Pilates is that yoga can be used for improving the flexibility of the body and joints. Pilates focuses on trying to relax yet strengthen tense muscles.
There are several other benefits that you can achieve by incorporating Pilates into your routine:
No bulk. During Pilates movements, the focus on strengthening and lengthening the muscles at the same time produces long, lean, strong overall muscle tone that doesn't create bulk.

Improves posture. By focusing on proper body alignment and posture, you will eventually hold yourself differently by standing taller, sitting straighter, and moving with better coordination and balance.

Inner strength. You will become better in tune with your individual needs. This will help you to be able to train efficiently and effectively.

Stress relief. The mind-body connection that you will achieve during Pilates will help relieve external stresses and pass time.

Increased energy. Pilates isn't an exhausting workout that leaves you feeling worn out. Instead, you'll end your workout, feeling an increase in energy with a clear, focused mind.

Eliminates toxins. With regular Pilates workouts, you may begin to see improvements with your digestion system. This includes an increased metabolic rate as well as a healthier immune system.
Pilates also provides an abundance of other benefits including improvements to bone density, pelvic floor function, and lung capacity amongst many others.
See how Pilates exercise performed and their benefits in the video below.:
If you want to stick to one form of exercise for now, here are a few tips to help you decide between yoga and Pilates: :
If you are trying to lose weight, Pilates exercises can be done using machines that add cardio to your poses. This can help you to burn additional calories.

Yoga might be the most effective exercise to combat depression or anxiety because it focuses on the mind as well as the body.

In yoga, the breathing exercises help you to achieve relaxation because you have to concentrate on how the breath is being employed.

Sending your breath to specific problematic areas that are holding stress can help relax these muscle groups in your body.

Pilates exercises are a lot more intense and results may be noticed much quicker than yoga. Through frequent Pilates exercises, a flatter and firmer stomach may be easier to obtain.

If you have back issues, care needs to be taken with some yoga poses as they can sometimes exacerbate the problem.

When attending yoga group fitness classes, the instructor can offer helpful advice for those with back pain.

One of the main differences between yoga and Pilates is that yoga can be used for improving the flexibility of the body and joints.

Pilates focuses on trying to relax yet strengthen tense muscles.
Both yoga and Pilates are great ways to strengthen and tone your body while relieving stress and gaining flexibility. You can't go wrong with either exercise, so we encourage you to try BOTH and keep you well ..
To read the Blog… Why Walking if necessary. Click below.
# Why walking is necessary # ???…
BE HAPPY….BE ACTIVE….BE FOCUSED….FEEL ALIVE..
If you enjoyed this post, please like, follow, share and comments
Please follow the blog on social media …link are on contact us page..
---
---
Categories: health